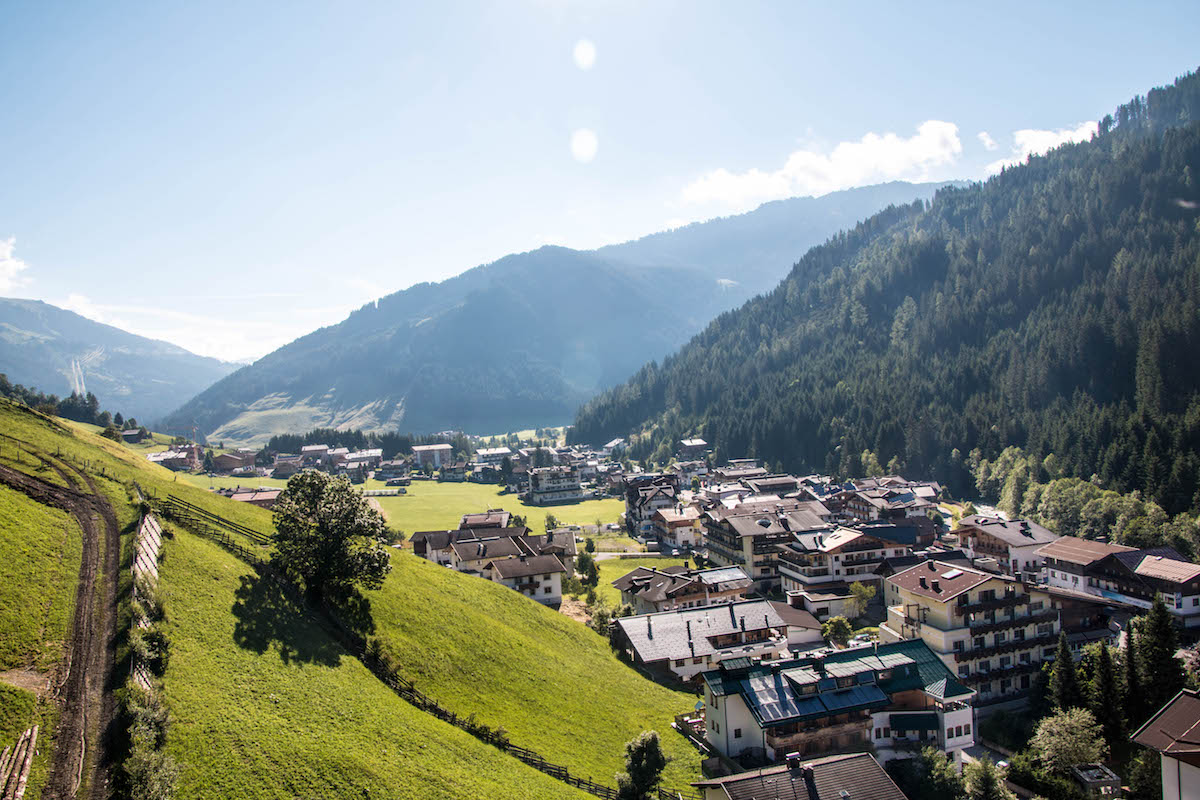 Published on 12 May, 2022
The summer holidays are often dominated by taking rest, recovering from the past period and relaxing. Yet many people also enjoy going out during their summer holidays, discovering new places and making fun trips.
There is so much to do and experience in Austria. When you are in Gerlos on summer vacation, these are 3 activities that you should definitely experience!
The Krimmler waterfalls are an impressive 380 meters high, making them the largest in Europe. Waterfalls where more than 5,500 liters of glacier water flows down 380 meters every second are special in themselves. The top waterfall has a drop of 140 meters, the middle one of 100 meters and the last one of 140 meters. The middle waterfall is considered the 'most beautiful'. Here you have a beautiful view of both the upper part of the waterfall and the valley. It is also possible to walk up. The road is approximately 4 km long. It is about a 15 minute walk before you reach the top part of the waterfall.
Hochseilgarten and the Almflieger Gerlosstein
After a little training from the staff you can start the adventure and put your courage and skills to the test. The high ropes course consists of a series of elements mounted on a group of logs at a height of 10 to 15 meters. This high ropes course resembles an obstacle course, consisting of ropes, steel cables and tree trunks. Challenge and fun for young and old are guaranteed on this course.
There is a separate trail with 10 child-friendly stations especially for the little ones, where the children can carry out the most diverse assignments. Here children from a height of 106 cm, together with their parents, learn to playfully develop their sense of balance. There is also a special safety for children with the Smart Belay. If one carabiner is open, the other carabiner will detect this and, if used correctly, will block the opening mechanism until the first carabiner is hooked back onto the safety rope and locked. Accidental complete unhooking is practically impossible when used correctly.
You can brave the 65 stations, including 17 flying fox stations, with different elements and experience an unforgettable climbing day in Hochseilgarten.
The Almflieger Gerlosstein is an extension of the Flying-Fox and offers even more fun, action and an unprecedented bird's eye view. The Almflieger runs over 4 routes with a length of 738 meters and soars over the Gerlosstein area at a maximum speed of 50 km per hour.
The refreshing water of the Durlaßboden lake heats up to a pleasant 21 degrees in the summer months and makes Gerlos a real summer highlight!
Surfing or simply relaxing while floating around, swimming, kayaking, pedal boating – it's all possible here. You can also relax and unwind on the sunbathing lawn by the lake. Or enjoy a panoramic view from one of the beautiful terraces, such as at Gasthof Finkau.
Want to rent apartments in Austria?
Can't wait to go abroad again? Dream away at the beautiful accommodations of Romex Restate. View our current range of holiday homes in Austria via the links below:
Do you want to rent an apartment in Austria this summer?
Book easily online via our website. Do you have a question about renting through Romex Restate? Feel free to contact us for these and all your other questions. This can be done via +31 (0) 79 362 58 22 or by sending an e-mail to: info@romex-restate.nl.