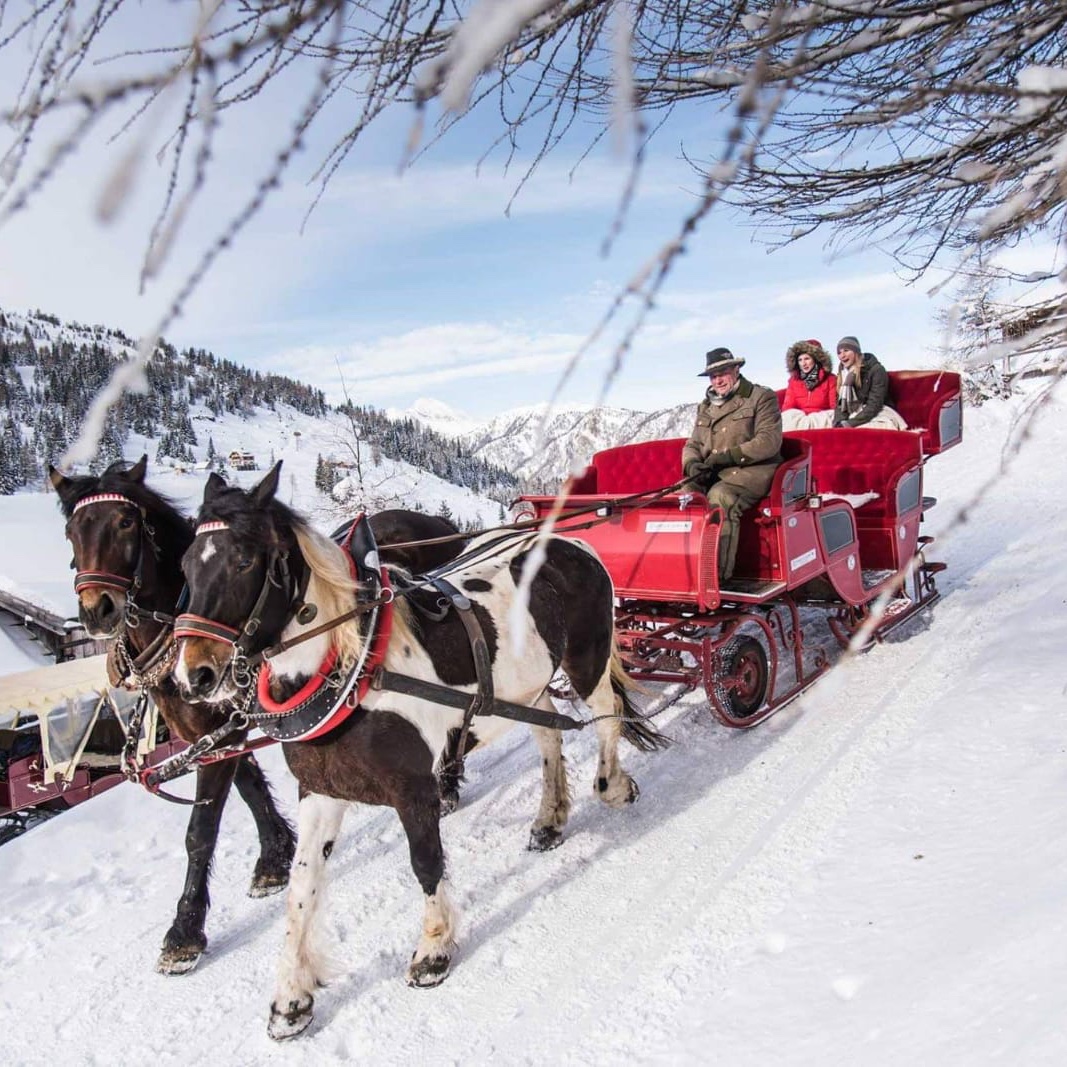 Published on 5 December, 2022
We all love skiing or snowboarding, but sometimes you feel like doing something different. Or maybe there is someone with you on winter sports who would rather not whiz off the slopes. There are many off-piste activities that have nothing to do with skiing or snowboarding!
In this blog we give you 5 great activities that you can do off the slopes.
1️⃣ Tobogganing ?
Tobogganing is done with a wooden sled on a specially prepared model path. In some ski areas you can also toboggan in the evening on a floodlit track.
In preparation, take the following items with you: a helmet, a flashlight, thick gloves and ski goggles. Ski goggles are certainly wise at high speeds and low temperatures.
2️⃣ Après-ski ?
Après-ski, who doesn't know it?!
It is the term used for socializing in a bar after a winter sports day. But luckily you don't necessarily have to spend a day on the skis to go après-ski. During après-ski the alcohol flows freely, there is a lot of partying and singing along with typical après-ski music. Young and old are welcome here and the real diehards sometimes continue until the early hours…
3️⃣ Horse sleigh ride ?
There's nothing more romantic than a horse-drawn sleigh ride. At the end of an active day on the slopes, settle down on the rugs and sheepskins in the sleigh. The sun slowly sets, the bells ring and the horses start to walk. Delicious! Enjoy the warmth of the rugs and sheepskins and the beautiful view. Sounds magical, right?!
4️⃣ Dog sled trip ?
An activity that might remind you of traveling to Lapland, Alaska and the Arctic Circle. But you can also take a trip with a dog sled in Austria! In a dog sled, the driver is behind the sled and the passenger is in the front. The dogs love it in the snow and you can feel their strength in the sled. It can go quite fast and it is a very special experience to experience!
5️⃣ Snowmobile driving ❄️
A snowmobile is a means of transport that transports you wonderfully through the fresh snow. With this toy for adults you can get a huge kick, especially when you hurtle through the snow at high speed. At various places in Austria there are locations where you can drive your own snowmobile on trails. Do you really want something special? Then plan a snowmobile tour with a guide. Together with the guide you will explore nature on your own snowmobile.
Do these seem like fun activities to do during your next winter sport?