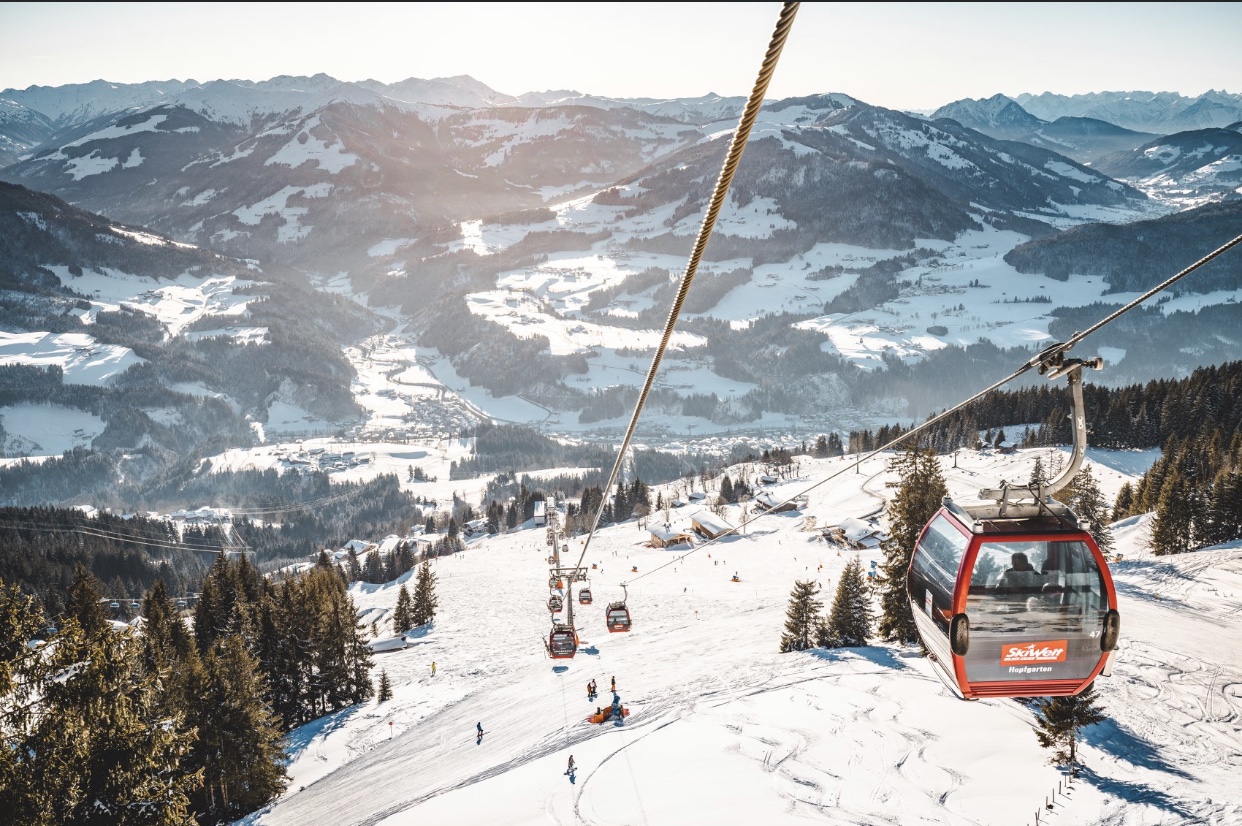 Published on 27 January, 2021
The friendly people, beautiful surroundings or the fun parties after a day of skiing? It is of course not for nothing that every year so many tourists opt for a winter sport in beautiful Austria. Although it is not yet possible to visit this Alpine country due to corona*, at Romex Restate we are happy to tell you what makes winter sports in Austria so unique.
Authentic ski villages
In Austria, with the rise of winter sports tourism, existing villages grew into winter sports areas. As a result, you will find an old village center with classic elements in almost every winter sports resort. The local authorities also often apply strict building regulations for the construction of new apartments in Austria, so that the authentic atmosphere is preserved as much as possible.
Skiing at the height of the tree line
The ski areas in Austria are lower than in neighboring France. Although this means that the snow security in some areas is slightly lower, this does guarantee beautiful ski tours. Many slopes start above the tree line and then end with winding paths between the pine trees. Sehr schon!
Austrian cosiness
Ask an experienced winter sports enthusiast about the difference between skiing in Austria and other Alpine countries such as France and Italy and you will undoubtedly get 'the fun' as an answer. The atmosphere in an après-ski bar is guaranteed to be fantastic and you will come across atmospheric terraces during your descent where you can take a break while enjoying a snack and a drink.
Child-friendly winter sports holiday
Winter sports with the family? Austria is the place to go. In almost every ski area you will find several ski schools and there are special (flatter) slopes for the little ones. Because many Dutch teachers come to teach during the season, there is also a good chance that the apple of your eye will be taught in his own language. So easy!
High-quality facilities
In Austria they know all too well that clean (well) prepared snow, a good infrastructure and modern ski lifts contribute to the image of a winter sports area. Throughout the country you can see that these things are in good order and you not only enjoy the beautiful slopes, but also the perfect facilities.
Rent an apartment in Austria?
Romex Restate rents out high-quality apartments in Austria where you can enjoy all the beauty that this Alpine country has to offer with your family, friends or colleagues. Discover our current range of apartments in Austria by clicking on the links below: